---
Welcome to The Evillious Chronicles Wiki
The wiki about the Evillious Chronicles by Akuno-P, edited by fans for fans!
We currently have 540 articles and growing!


About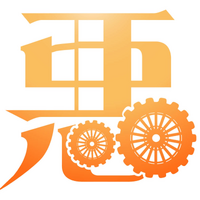 The Evillious Chronicles is an expansive dark fantasy multi-media series conceptualized by Akuno-P, originally told in song using the Vocaloid software. Expanding into light novels, short stories, and manga, the overarching story revolves around the vessels of sin, seven objects inhabited by demons that spread malice and calamity in their wake, and the numerous characters affected by them throughout the centuries.

Please note that series is currently ongoing and therefore has many ongoing plot threads that have yet to be concluded. We ask you be respectful when contributing your own ideas concerning the series. Otherwise, have fun exploring the world of Evillious!

For more information, click here.
Featured Article
Behemo Barisol, also known as the true Master of the Heavenly Yard, was one of the four gods in the Evillious universe. Originally a human from the First Period, Behemo later joined the earthlings in their digital universe, bringing them into reality to revitalize the destroyed world. He later joined Levia in the earthlings' rebellion against Talos, becoming sealed in Sin and incarnating in the corpse of Elluka Chirclatia.

For more information, click here.
Helping Out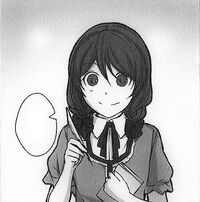 Want to help out with adding information to the wiki? If you're a first-time user, fear not! The Evillious Chronicles Wiki has a handy-dandy list of guidelines for any newcomer when it comes to writing article information. The guidelines are as follows:
Summarize whenever possible.
Do not be afraid of pronouns.
Ensure the sentences make sense.
Use compound or complex sentences as a rule of thumb.
For more information, click here.
Seven Deadly Did You Knows...
The Daughter of Evil: Retrouver of Silver was originally planned to be a part of The Daughter of Evil: Clôture of Yellow but was scrapped by mothy due to not following the perspective of either Germaine or Allen
The World Police may be based on the International Criminal Police Organization, or INTERPOL, an intergovernmental organization facilitating international police cooperation.
In the Judgment of Corruption and The Muzzle of Nemesis PVs, blue flames similar to the ones cast by the Marlon Spoon appear in the background surrounding Gallerian Marlon.
The song Desert Bluebird's plot may be inspired by the play The Blue Bird (L'Oisea bleu) by Maurice Maeterlinck, telling the story of a girl, Mytyl, and her brother, Tyltyl, who try finding the "blue bird of happiness."
Kayo asking her "love" if he finds her beautiful before killing him possibly alludes to the legend of Kuchisake-onna, the ghost of a woman who asks her victims the same question before killing them.
In-universe, Lunaca Labora's name is derived from ancient Leviantan, meaning "full moon laboratory".
Gallerian's surname, Marlon, is a reference to Mammon, the patron demon of Greed.